Public Planetarium Shows
Wernher von Braun Planetarium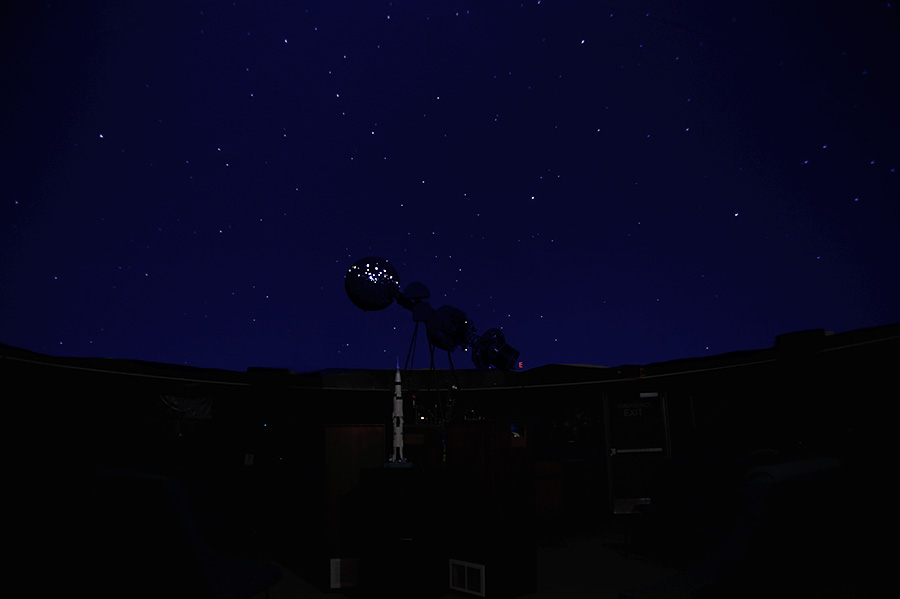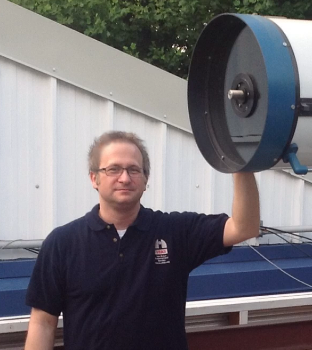 Wernher von Braun Planetarium
Our VBAS members and guest speakers present a variety of astronomy related programs in our planetarium every Saturday at 7:30 pm for the public and by special arrangements for groups at other times. Our programs are presenter lead presentations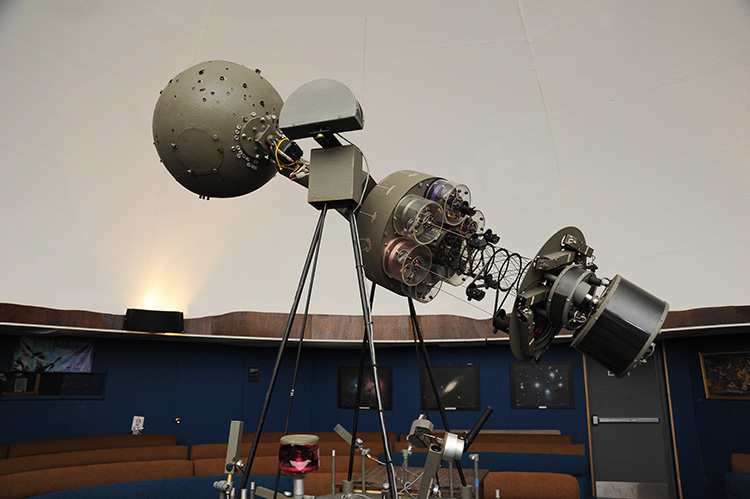 projected onto our dome with three HD digital projectors. Most of our presentations are developed by individual presenters and this allows the audience to have an opportunity to interact with someone who has researched the particular topic and can likely answer most of your questions. While the majority of our shows are suitable for most ages, some topics may be a bit more technical than others. A program on black holes or the structure of stars may be little more difficult for younger audience members to understand compared to a show about one of the planets or a Harry Potter themed show. Our show will also include a "star show" using our Spitz A3P Planetarium Projector to project of the current night sky's stars on the dome, where you will learn to find some of the key constellations visible that night. Follow this link for directions to our facilities or you can click the "Directions" link in the General menu on the left. We recommended that you plan to arrive 30 minutes before our programs in order to have time to park and find a seat.
If you have any questions about our Saturday night programs, contact our Planetarium Director, Jared Cassidy and if you would like to schedule a group program, contact our Director of Education and Programs, Gena Crook.
Admission for Saturday Night Programs
Admission is $5 for Adults, $3 for Students, and free for children under 6, as well as VBAS members. All seating is general admission payable at the door. We are unable to offer pre-sale admission. Weather permitting, you will have the opportunity to look at some of the wonders of the universe through our telescopes following the planetarium program with the help of our experienced and knowledgeable observing crew.
Our Public Planetarium Shows in the Wernher von Braun Planetarium are temporarily suspended.